I have been a big fan of Berserk ever since I started to read the manga a few years ago.
It has been so long since I started, and I am not sure if I have watched the anime.
It saddens me to hear that its author, Kentaro Miura passed away.
Berserk has been such an amazing manga – the story, the characters, and the art – there has been much passion put into this.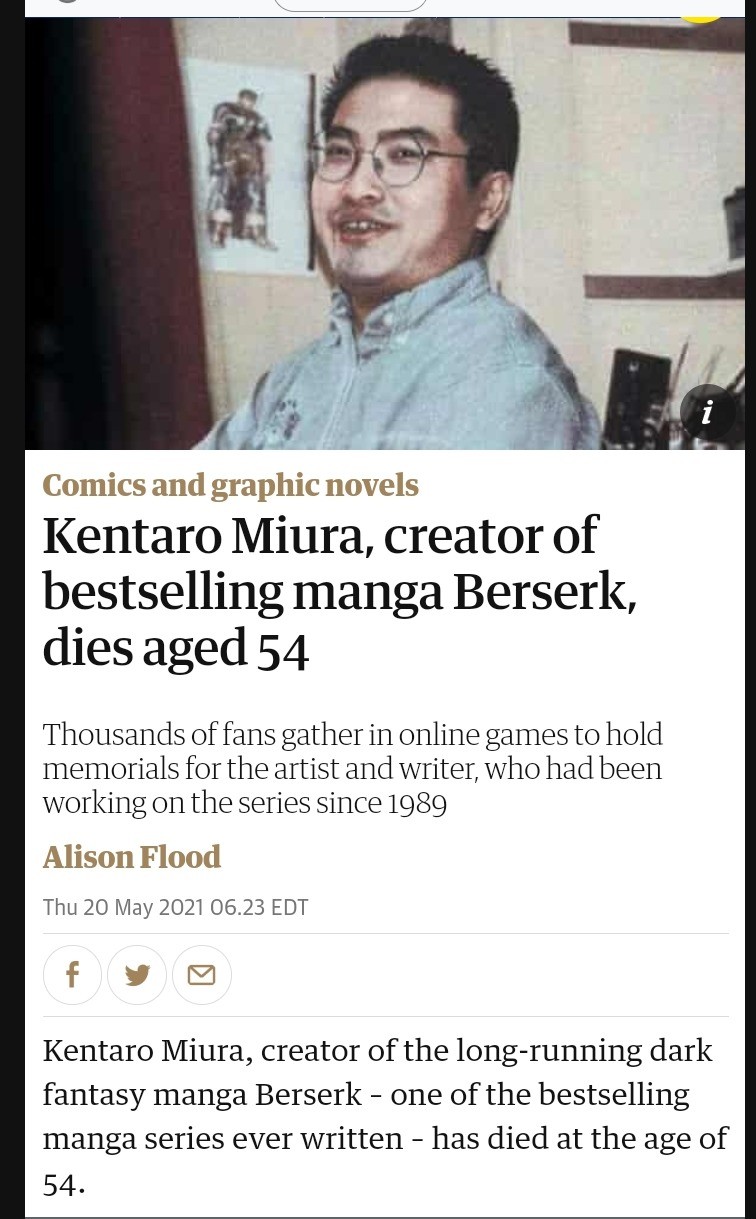 Rest in peace, and thank you for Berserk.
Link: https://www.animenewsnetwork.com/news/2021-05-19/berserk-manga-creator-kentarou-miura-passes-away-at-54/.172988